Thanks to the guys and gals of Idol Records for inadvertently letting me know about this show. The Rowlett Exchange Club will be hosting Que Fest in early July. With a tagline, "It's all about the kids," the club celebrates 15 years of service with a three-day festival and concert. For their second day, they bring in Joan Jett and the Blackhearts on July 3.
One of our favorite butch woman rockers, Jett is having not too bad a year. The film "The Runaways" came out earlier this year depicting the story of her first band. To coincide with the film, she released a substantial greatest hits chronicling her time with The Runaways (albeit remade versions) up to her 2006 release, "Sinner." And of course, it includes "I Love Rock 'n' Roll."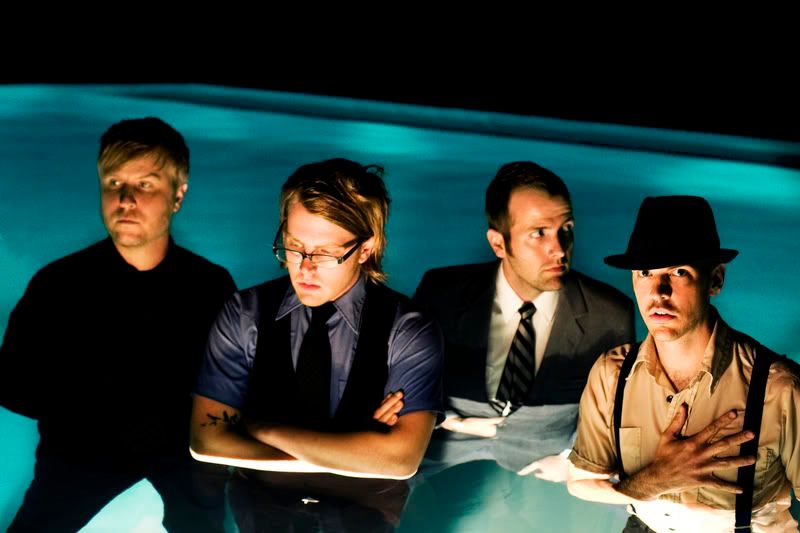 The good news is, according to Idol Records, local band Black Tie Dynasty will reunite for this show. BTD was on the up and up but decided to call it quits just after the release of their second full-length album. The year prior, they swept up big-time awards at the 2007 DOMAs. They got flak for being in The Killers vein, rekindling some New Wave sounds. Perhaps they were too radio-friendly for some, but their first full-length album "Movements" and their debut EP "This Stays Between Us" have some brilliant indie-pop that never got as far as it should have. Their last release, 2008's "Down Like Anyone," ventured into a little more experimental territory but lacked the cohesion of the first two. Live, however, they can kill.
It's an interesting pairing of bands, but potentially a kick-ass show. Tickets for Que Fest are $8 and can be purchased here. Johnny Lang and Tracy Lawrence perform July 2 and 4, respectively.